Get Instructions and support on how to unlock Dell Laptop with: unlock key hint number, system disable, HDD password error code, service tag, ppid, Hard-drive S/N, System or Administrator password, E7A8, BF97, 1F5A, 1F66, 6FF1, 1D3B, 2A7B, Primary or Administrator password, 3A5B, 595B, System Disabled & PPIDE.

---
Please choose below! What kind of BIOS or HDD password you need for your Dell Laptop?

Use this link for up to 12 Dell HDD master password.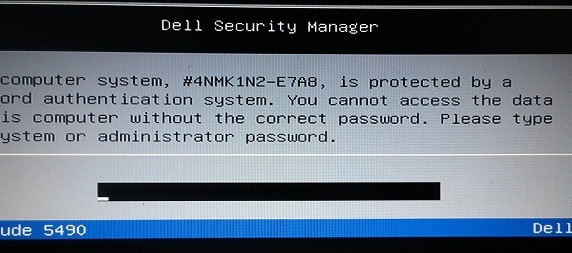 Bios Password for Dell showing: E7A8, Asking to type: The System Administrator Password.

# 2 Bios password reset For Dell Laptop with BF97

BF97 as Last four suffix click here



Bios Password for Dell showing: Secure manager and BF97, Asking to type: The System or Administrator Password
# 3 Bios password reset For Dell Laptop with: System Disable

System Disable 16 characters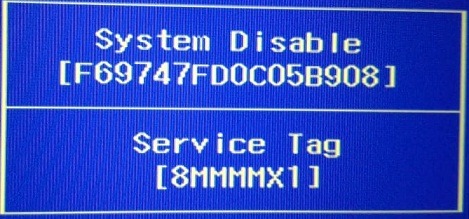 Bios Password for Dell Showing: System Disable, Asking to type the Current Password
# 4 Bios password reset For Dell Laptop with Unlock Key Hint Number

Unlock Key Hint Number 8 characters



Bios Password for Dell Showing: Unlock Key Hint Number

Bios password from service Tag #2

Bios Password for Dell Showing: Service Tag + Enter System Password asking to type the System Password
# 6 Bios password reset For Dell Laptop with 1F5A

1F5A as Last four suffix click here



Bios Password for Dell Showing:1F5A Asking to Type: The Administrator Password
# 7 Bios password reset For Dell Laptop with PPID

Service Tag + PPID


Bios Password for Dell Showing: Service Tag + PPID
Asking to Type: The System Password


Bios Password for Dell Showing: 6FF1 asking to Type: System Password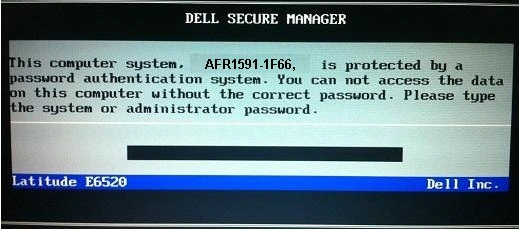 Bios Password for Dell Showing:1F66 Asking to Type: System or Administrator Password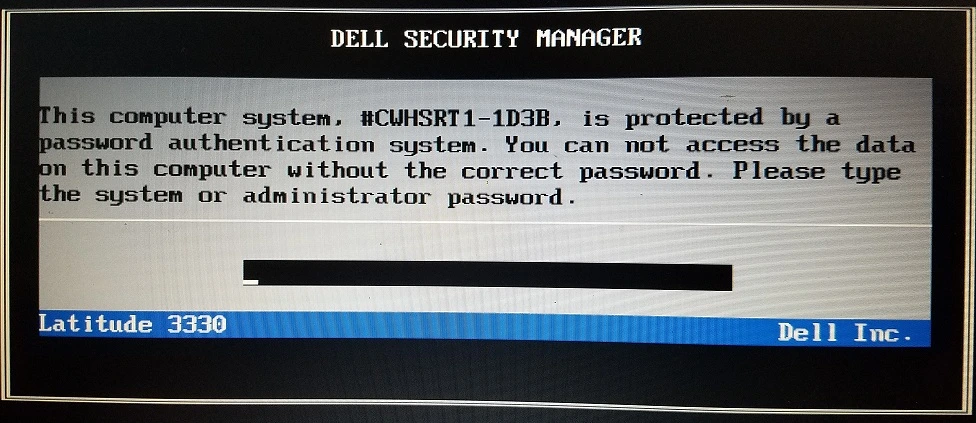 Bios Password for Dell Showing: 1D3B asking to Type: The System or Administrator Password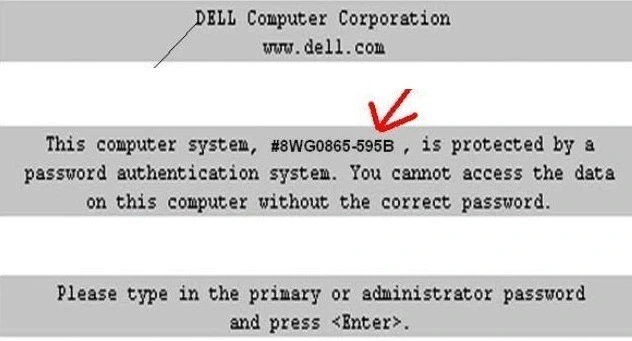 Bios Password for Dell showing: 595B asking to Type: The Primary or Administrator Password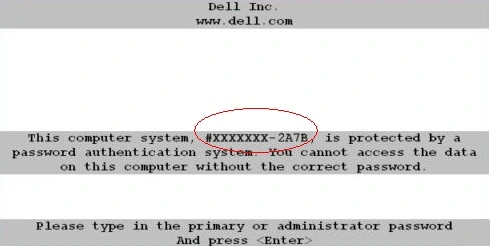 Bios Password for Dell showing: 2A7B asking to Type: The Primary or Administrator Password